Museum Quality Giclee Printing
Giclee prints are created using Epson inkjet printers that use archival-quality inks to produce prints that can last for decades without fading or discoloration. The 9 color printers produce prints with a very high resolution, which means that even the finest details and subtlest color variations are captured in the final print.
Epson Cold Press Bright 330 gsm
Epson Cold Press Bright paper features a textured surface that mimics the look and feel of traditional cold press watercolor paper. This texture adds a tactile dimension to your prints, enhancing their artistic appeal and making them feel more like physical artworks.
Wide Color Gamut
The matte finish of the paper helps reduce glare and reflections, making it suitable for displaying prints in various lighting conditions without distractions from unwanted reflections. The paper's bright white base provides an excellent canvas for vibrant color reproduction. The color accuracy and vibrancy are maintained due to the paper's coating, ensuring that your prints closely match the colors of your digital artwork or photographs.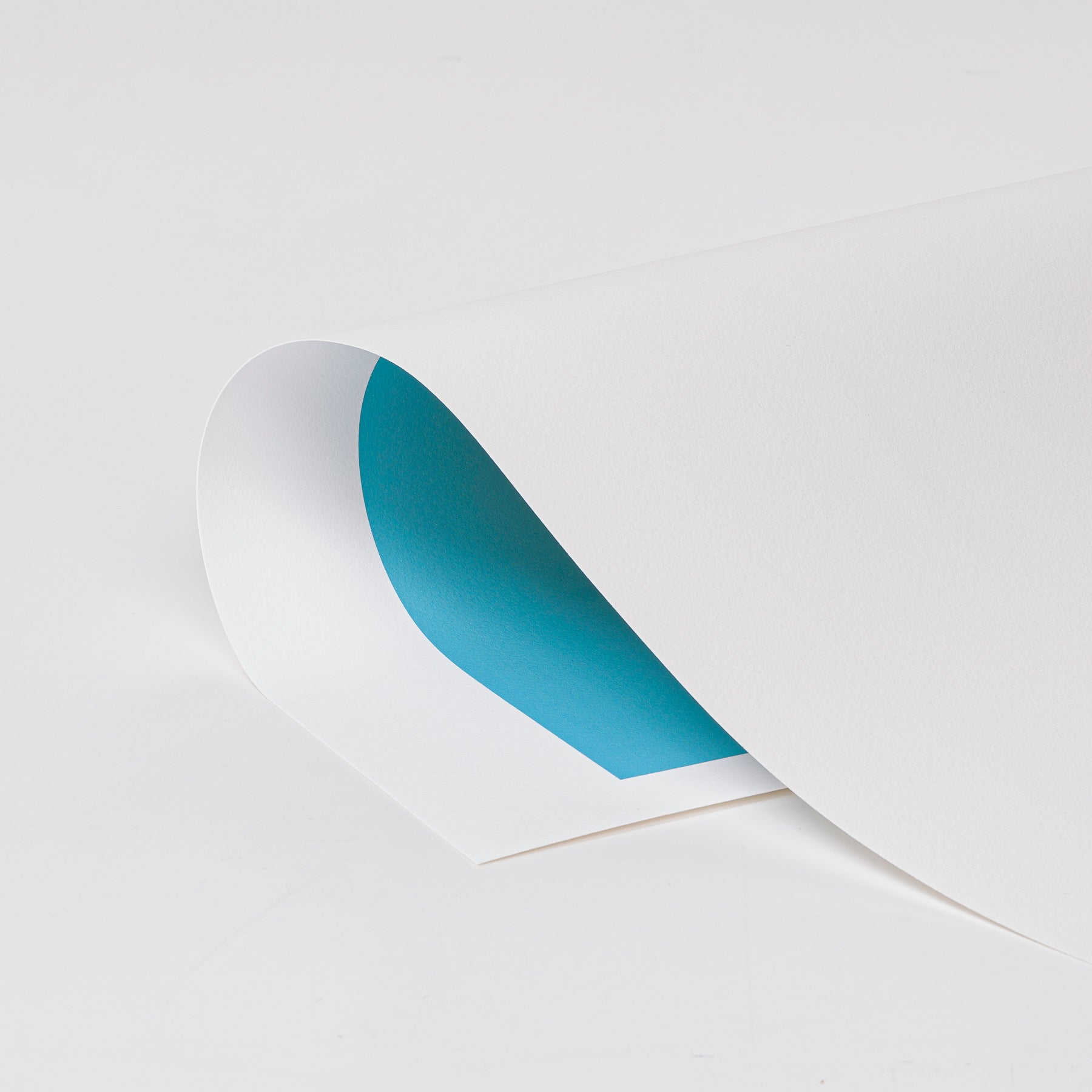 Texture and Fee
Due to its textured surface and fine art qualities, Epson Cold Press Bright paper is an excellent choice for printing artwork, photographs, and other images with an artistic flair. It adds a traditional and elegant touch to your prints. Epson Cold Press Bright paper is made using acid-free materials and is lignin-free, which helps ensure the longevity of your prints. The archival quality of this paper means your prints are less likely to degrade over time due to environmental factors, such as light exposure and air pollutants.
Hahnemühle Museum Etching
Hahnemühle Photo Rag Pearl
Giclee Paper Type Comparison
| PAPER TYPE | APPLICATION | FINISH | WEIGHT | BRIGHTNESS | MAX PRINT WIDTH | TEXTURE |
| --- | --- | --- | --- | --- | --- | --- |
| Hot Press Bright White | Fine Art | Matt | 330 gsm | White | 60" | Smooth |
| Lexjet Archival Matte | Graphics | Matt | 260 gsm | Off White | 60" | Smooth |
| Cold Press Bright White | Fine Art | Matt | 330 gsm | Bright White | 60" | Strong Textured |
| Hahnemühle Hemp | Fine art | Matt | 290 gsm | Warm White | 44" | Smooth |
| Hahnemühle Museum Etching | Fine art | Matt | 350 gsm | Warm White | 44" | Strong Textured |
| Hahnemühle Photo Rag Pearl | Photography | Satin | 320 gsm | Warm White | 44" | Slight Texture |
| Epson Luster Photo Paper | Photography | Luster | 260 gsm | Bright White | 60" | Smooth |
| Epson Glossy Photo paper | Photography | Glossy | 260 gsm | Bright White | 60" | Ultra Smooth |